From Selenium to Katalon Studio –
Simplifying Automation
Lose no progress. Easier to use. Powerful to scale.
Get Katalon Studio

Free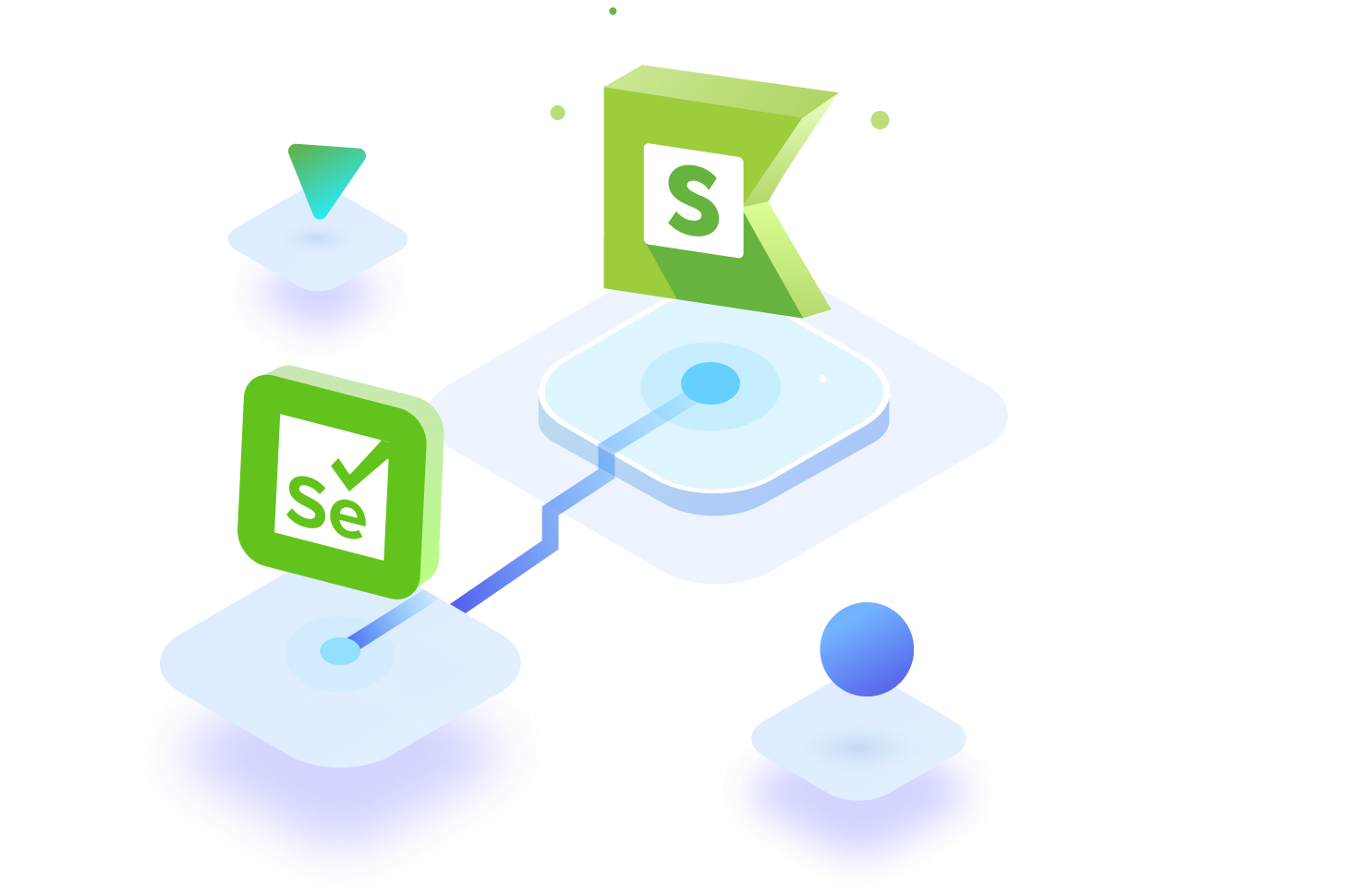 Why
100,000+
Selenium Users Switched to Katalon Studio
Helps out manual testers and beginners
Shortens the tool adoption time
Relieves maintenance headaches
Eases scaling for growing projects
Provides a native reporting system
Create tests quickly and easily with keyword-driven testing and a
user-friendly

UI
Difficult to adopt and use for those without a strong programming background
Members can make use of a
made-ready
framework and focus on the right tasks
Lengthens onboarding processes with different coding styles and expertise
Faster maintenance with
self-healing
mechanisms and various locator strategies
Adds excessive work to fixing flaky, fragile and
false-positive
tests
Better reusability with the
page-object
model design and
data-driven
testing
Slows down the workflow as the volume of test cases build up over time
A native system to visualize test results and make
insights-driven
next steps
Extra time for complex configurations with
third-party
reporting tools
Migrate Your Selenium Projects in
3 Steps
Unlike most Selenium alternatives, Katalon Studio leaves no legacy scripts wasted and centralizes all of your progress into one comprehensive tool.
Step 1
Copy your Selenium source code into a new project
Step 2
Create a test case with TestNG keywords
Step 3
Run your test case
The Selenium alternativethat makes a difference.
Key Results
with Katalon Studio
Around 8000 of our Selenium test cases have successfully migrated and centralized into Katalon Studio. Me and my team started automation with Selenium 1.0 and were very happy to have not lost any of our work.
Zero effort wasted
Key Results
with Katalon Studio
Our team was able to reduce the time to create automated test scripts from 7 months to only 4 with Katalon Studio. The switch from Selenium has allowed us to spend less time on building and fixing the framework, but more into building the actual test cases.
Hundreds of hours saved
Key Results
with Katalon Studio
Easy to learn, develop and maintain compared to Selenium. Depending on free resources was good in the short-term and could be overwhelming later on. Katalon Studio is easier to pick up. And, monthly releases for bug fixes with monthly releases instead of yearly with Selenium is a plus.
Monthly releases for bug fixes
Trigger modal