Why Switch to Katalon Studio?
A simplified automation process
CI/CD enabled for continuous testing
Features made to best leverage reusability
Empower collaboration for teams at any level
Built for projects that grow
No coding skills required, expand with Script Mode and automatic waits
Exclude the need for setting up servers or drivers
Native integration with device cloud & tools you already love
Expand testing easily with ready-made plugins and extensions
Test Objects can be easily reused across multiple test cases
Test Artifact Sharing to collaborate between different projects and teams
Manual and automated engineers can work on the same tool for different projects
Robust and centralized reporting for better analytics of test result
Experienced in serving more than 65K+ companies
A strong community that always willing to support
A Simple 3-Step Migration
We understand how hard it is to move from one platform to another, especially for test automation projects. That's why we develop Katalon Studio with adaptability placed at the highest priority.

Now, you and your team can reuse the existing Selenium tests in TestNG/JUnit frameworks for execution, development, and maintenance in Katalon Studio with no friction.
Step 1
Choose the Selenium project you would like to migrate.
Note: You may need to add Java dependencies of your project to .gradle file.
Learn more
Step 2
Copy and paste the source code of the chosen project to Katalon Studio.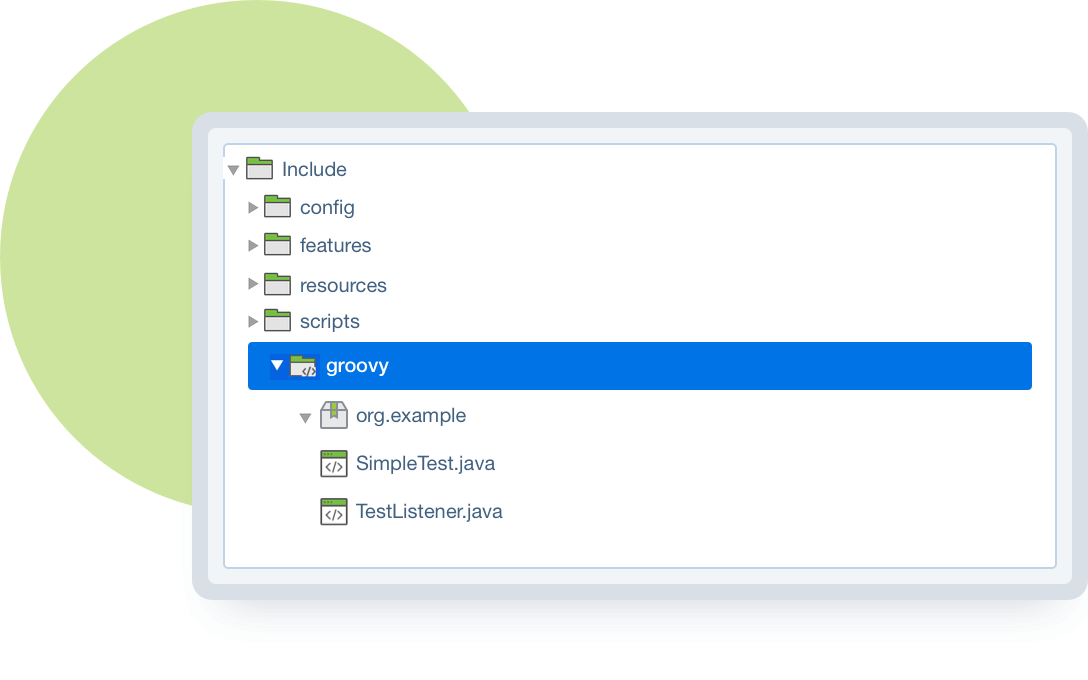 Step 3
You're all set! Executing your Selenium tests is now empowered by Katalon.
FAQs
Can I continue developing Selenium scripts after integrating with Katalon, and re-migrate back to Selenium?
Yes. You can continue to develop your Selenium tests after migrating to Katalon by leveraging our flexible test design capability.

If you feel more familiar with Selenium, and decide to continue using it for test development in the future, re-migrating tests from Katalon Studio back to Selenium works well and easily.
My team consists of manual/fresh testers and experienced testers, how can we leverage Katalon Studio effectively?
Katalon Studio is built for teams at any size and level, where manual testers can easily adapt to automation testing via record & playback feature.

Meanwhile, advanced testers could take their tests to a higher level via the Scripting Mode with custom keywords.
---
Where can I start with Katalon Studio after the migration?
---
Are on-demand demos available to see how this feature works with my existing Selenium tests?
Sure! Katalon sales team will walk you through all the sufficient capabilities of Katalon Studio and how our solutions can fit into your projects via a 30-min call. Let's
schedule a call
.